Bookworm
Kayden Kross With its twisting, bumpy pathway, this texture gives a whole new meaning to the term "tunnel of love." Inspired by Kayden's passion for books, the Bookworm's sudden plot twists and dramatic flashbacks will captivate you as your story reaches an explosive climax. Burrow your way through these diagonal caves and allow yourself to experience a whole new side of literature.
Characteristics
The Bookworm canal measures 0.55 - 0.7 inch (14 - 18 mm) in diameter and contains a total of nine chambers, which are formed by the coils of the 16 cross-ribs. Sixteen 0.3 inch (8 mm) hemispheric-shaped bumps are located between the ribs.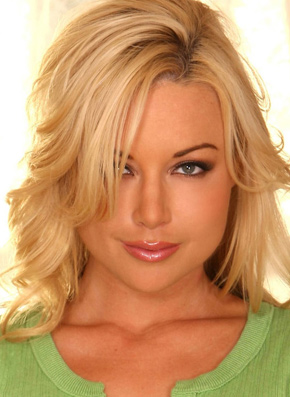 Kayden Kross
Long considered a well-spoken and intelligent adult performer, Kayden Kross has a unique Fleshlight texture that reflects that reputation. The Bookworm sleeve gives new meaning to the phrase...
Bear299's Review
December 9th, 2019 by Bear299
A very mellow sleeve. Great for long sessions and edging, which is what I use this sleeve for. When I know I'm going to have a lot of time to myself, this is my top choice. I think my record for this sleeve is around 3 hours. Damn did my balls hurt afterwards though! Read More
Star:
Category:
Orifices:
Kayden Kross Pussy
Release Date:
October 2012
Take a look at what our users think
Fleshlight Bookworm Reviews
Found 13 reviews in total
Introduction:
I'm 5.6 inches long and circumcised. I have 28 fleshlights/fleshjacks total. I dry by placing by fleshlights in front of a fan overnight and they are always dry come morning, so I do not put drying time on my ratings. As for realism, being a virgin, I am unqualified to rate it.
Review:
A very mellow sleeve. Great for long sessions and edging, which is what I use this sleeve for. When I know I'm going to have a lot of time to myself, this is my top choice. I think my record for this sleeve is around 3 hours. Damn did my balls hurt afterwards though!
Conclusion:
Great for edging. If you want a quick FLight, go for a different sleeve.
Score 2.25
Overall Satisfaction 4.05
Introduction:
I am cut with 7.5 in length and about 6 in girth. I typically test my fleshlights cold at first then warm them after the break in period has ended.
Review:
I originally got this sleeve because it looked tight and that is one of the things I love in my sleeves.

My first impression is that this is more stimulating than I figured the kinks combined with he lil orbs seems to baggage me just right. The sleeve is the same the whole way though and makes it great for longer flights. Its one of my best sleeves on lube
Conclusion:
At first I thought this sleeve wasn't going to be as good as I expected but boy was I wrong. It's not my top sleeve but it for sure is worth the pick up.
Score 3.09
Overall Satisfaction 3.65
I bought this texture because after my first two purchases I noticed I had a distinct lack of sleeves that were on the gentle side. I do like intensity but I still felt like my collection deserved some variety so I got this one. I've had it for quite some time now and I do feel like it's frequently overlooked by most. The simple design is perfect for men of any size, while still being interesting enough to feel good. The winding canal creates a sense of alternating pressure, while the light ridges and interspersed bumps gently massage you. The fact that there aren't any deep nooks or crevices mean cleanup is easy, which is always great. the only thing about this sleeve that I feel deserves some warning is that it doesn't feel as tight as it looks, so smaller guys might think it feels too loose, while larger guys should know it won't be too tight for them.
Conclusion:
An excellent choice for anyone looking for a texture that allows for a long session.
Score 3.34
Overall Satisfaction 4.35
Introduction:
I usually have at least 5 flights with a new sleeve before writing a review. Also the end cap is always open and I use 3 Fleshlight Girls at a time mostly.
Review:
Notes:
I always keep the suction cup open.

Orifice:
Kayden's orifice is quite detailed. Her lips are sticking out a lot. That makes it not too easy to hit the target. But once you are inside, her lips are wrapping around your dick comfortably. It actually feels really nice to penetrate Kayden Kross' vagina, especially when watching a scene of her.

Sleeve:
As already mentioned entering Bookworm is awesome. The texture is the same throughout the whole sleeve and it consists of bumps that are arranged in a sort of spiraling canal looking like a wormhole. The bumps and the spiral-like texture can be felt as softly massaging treats. The texture is pretty subtle, but it does it's job. Initially I was looking for a texture for long edging sessions and with Kayden Kross Bookworm I found it. The sleeve is also fun when combined with a more intense sleeve like Destroya. It makes a great contrast. When Edging with Destroya becomes too difficult you can switch to Bookworm and keep having fun until you are confident enough to try Destroya again.
Conclusion:
Kayden Kross Bookworm is perfect for long edging sessions. Stimulation is not very intense, but nonetheless very pleasant. If you are a fan of beautiful Kayden Kross, this one might be the right sleeve for you.
Score 3.55
Overall Satisfaction 4
So, Kayden Kross is one of those girls that is so hot that it's hard That being said, the entrance is very pretty and has a nice deep funnel type shape leading into the sleeve. The texture, though it looks dramatic I found to be very ho-hum. I am sorry to have to report that, really. I wish every fleshlight girl texture was amazing, in different ways so that you could buy any and be thrilled with it. However, I am finding that a lot of them simply don't feel as good as they look.
Conclusion:
Another unique texture that didn't give me much, if any, satisfaction. Still love Kayden, though.
Score 1.79
Overall Satisfaction 1
Picked this up with the destroya. 2016 has been a good year so far. This was a nice sleeve to complement the true intensity of Stoya. First: the Destroya is a better sleeve. Plain and simple. Yet what make me grab the bookworm fairly often? Let's get to it. The texture is an appealing undulating cavern, paired with Kayden's neat, pretty orifice. It's great to enter. This texture feels good, the mix of a ribbed, undulating canal is good enough to qualify it as worthwhile. Beyond that, the strategic nubs are a nice tough. I don't notice them all too much, but I certainly think they make a difference, especially if you speed up. I find that this sleeve has the benefit of being less stimulating, allowing a longer flight. However, if you increase suction to the maximum level, it can become very accommodating and intense, lending itself to a great milking feeling. It has a somewhat realistic feel, especially if you move really slow, and enjoy the internal grooves and turns of the texture. Try it hands free, perhaps taped to a desk, dangling above you in a chair, or hands-on with strong suction. I'm not the most girthy person, yet I find that I fill the sleeve adequately to enjoy it (I'm about 3.0-3.5 in girth). So, you have a nice sleeve, you're moving along, and the finish. Let me tell you about the finish. After the break in period, this became a nice feature, that was unexpected and delightful. This might be an idiosyncratic phenomenon, but hear me out. When I first started with the sleeve, I would be too sensitive to continue thrusting, like many sleeves. Now I find, that even with suction, the broken in sleeve will allow me to keep thrusting. Perhaps it's the undulation, perhaps its the suction setting I've been using, or even the quantity of emission that surrounded my member at the big finish, but I felt a small pocket of "protection" around my sensitive head, allowing me to keep thrusting and enjoy the texture through orgasm. Will this happen for you? Maybe not. Just something to keep in mind. I find myself trying to finish in a similar spot within the sleeve to replicate it. It has happened quite a few times now, but not always.
Conclusion:
Good sleeve, not the best. A nice flavor, considering it's a less intense sleeve, with some realistic aspects, and also some cool and nice feeling additions.
Score 3.77
Overall Satisfaction 3.6
Introduction:
This review is made purely out of my personal experience/opinion and judged after atleast 10 sessions to break the sleeve in completely. Typically used in shower with the shower mount after having heated up the sleeve and the lube.
Review:
Bookworm is an interesting texture, in good way though, it's continuously winding and twisting canal is tight and stimulating alone but with the little bumps throughout the length of the sleeve too it gives a crazy good feeling. Also features Kayden Kross' pussy with an extra tight entrance that pleases everytime. And it's equally good that the fairly basic design of the texture makes it's dry time quicker than most other sleeves too.
Conclusion:
Excellent sleeve all round, great stimulation, basic design allows for quick dry time making more desirable to use regularly.
Score 4.23
Overall Satisfaction 4.75
Kayden has a stunning orifice but that's just the beginning. This is a subtle texture that for me delivers an intense orgasm. The little nodes feel great and the curving tube provides alternating pressure as you slide in and out. Part of me wishes the interior was a little more firm, as it would be great to feel like you're snaking through, rather than it snaking around you.... if that makes any sense.
Conclusion:
Bottom line is this texture doesn't have a crazy intensity to it, but it feels really good and provides a very satisfying finish.
Score 3.03
Overall Satisfaction 3.4
Such a great texture. Picked this up to add a second simple texture and while at first it was underwhelming it's pulled a 180 for me after the break in period, which was a fair amount longer than my Primal or Alien texture. Once past my 10+ flight breaking in this texture took off. It's subtle enough that long flights are a common occurrence and once the sensitivity starts to kick in you can really feel all those little bumps and all those little ridges along the path. And the orifice, oh my god is it amazing. Kayden has one of the most appealing pussies I've ever seen and slipping through those lips feels like liquid velvet, if they made any texture as soft as that the whole way through I'd buy it instantly.
Conclusion:
One of the best looking and feeling orifices and the texture rewards long flights. Perfect for anyone looking for a sleeve that is a gradual build up instead of an exponential one
Score 3.06
Overall Satisfaction 4.95
A spiraling or twisting texture was still missing in my collection, hence the reason of my purchase of this Bookworm sleeve. The cut-away image showed to be promissing, and all in all it's a stimulating texture, but it isn't on the top of my 'usage-list'. However the visual stimulation from Kayden's orifice still does help it not getting on the bottom of the list.
The canal is rather loose, and although twisting around with nubs here and there, it doesn't provide me with the stimulation I would have expected from it.
Additionally, one of first nubs in the canal seems to be 'a mismatch' in my case as it provides for some irritating poking when penetrating the sleeve. I just need to rotate the sleeve upside down (as if penetrating her doggy-style) and all is fine.
Conclusion:
Not a bad texture, but if I had known I probably would have passed on this one. Maybe if the canal would have had some changing diameters like the vortex this might have been a winner.
Score 3.40
Overall Satisfaction 3.4
One thing that has to be said about Kayden Kross Bookworm is that it has the nicest orifice of all the Fleshilight girls, slick and pretty entrance that not only look good but also add to the actual experience as you clearly feel the shape when entering. The entrance itself is quite "long" but the texture is uniform one so even when it takes 1-2 cm from the lenght it doesnt rly matter cause it doesnt prevent you from reaching some deeper, different texture.

The texture itself is pretty smooth but it spirals a bit which makes the bumps that are dotted accross it even more noticeable. The bumps themselves arent that big but due to the canal shape, as mentioned before, can be very arousing (depends on the mood i guess, sometimes i feel them rly hard, sometimes not much).

Lube usage is pretty low on tis one and cleaning/drying one of the easiest.
Conclusion:
The texture is aimed at those who like ather slow and smooth experience (but watch out, those bumps might be 'deadly'), that being said, i would buy it for pussy orifice if nothing else and ill definitely add new Kayden's texture to my wishlist when she gets new one and Bookworm gets moved to be an anal sleeve.
Im using it when i want smooth (but not tight) experience and value it higher than Alexis Texas Tornado.
Score 3.55
Overall Satisfaction 4
Bought this for myself around black friday with a buy 3 get a mystery free. This sleeve is my second favorite that I own. Love this sleeve and Kayden Kross. Feels great and is tight, for me its almost to the point of uncomfortable, almost. Just make sure you lube up.
Conclusion:
Awesome sleeve. It as an early opening so you feel pleasure right from the start and right up until the end. Might need a little more lube compared to some due to tightness, but great great sleeve.
Score 3.58
Overall Satisfaction 3.58
The Bookworm texture has a interesting texture. Fleshlight went for a low intensity design with a curved wide tunnel with some rounded bumps at regular intervals. Personally, I fell in love with this texture - and I really mean it! Why?

First, the design can be enjoyed regardless of the length of your penis, which is always good. Second, the design of the Bookworm is perfect to build up incredible orgasms.

The Bookworm is wide, both on its entrance and its tunnel. That is good, because the width will allow your penis head to expand when you get closer and closer to ejaculate. The bumps are barely noticeable at first, but as your penis gets used to the texture, you feel them tickling your penis head and shaft, adding to the fun.

This Fleshlight is basically a smooth texture, but still can surprise you with intense orgasms. Since the tunnel is so wide, you can pump this toy while cumming, something that adds to the realism of the toy.

As with all other Fleshlights, cleaning is pretty easy - just flush the sleeve with running water. Remember to use only water based lubricants on this toy.
Conclusion:
If you like smooth textures that allow you to control the duration of your sessions, the Bookworm is for you.
Videos & Photos of
Fleshlight Bookworm and Kayden Kross
There are many videos and images that are not shown due to nudity. To protect minors, you can view the entire media collection by creating an account and logging in.
Videos
Photo Albums
Photos
How to get the best deal for this sleeve
Bookworm Fleshlight Coupons & Deals
Coupon and Sale tracking will be added soon.
By following these rules you are most likely always going to get the cheapest price for any texture:
1. Follow the price trend above to track the lowest and average price for this texture.
2. Check if this texture is in the 342 (three for two, buy 2 get 1 free) deal.
3. It is always recommended to buy directly from Fleshlight's Official Store to prevent getting fakes or wrong products. That being said, if FleshAssist found this product listed on other sites such as Amazon, it will show the availability above. When buying from Amazon make sure that the seller is ILF, LLC - Official Store as that is the only store that sells real and original Fleshight products.