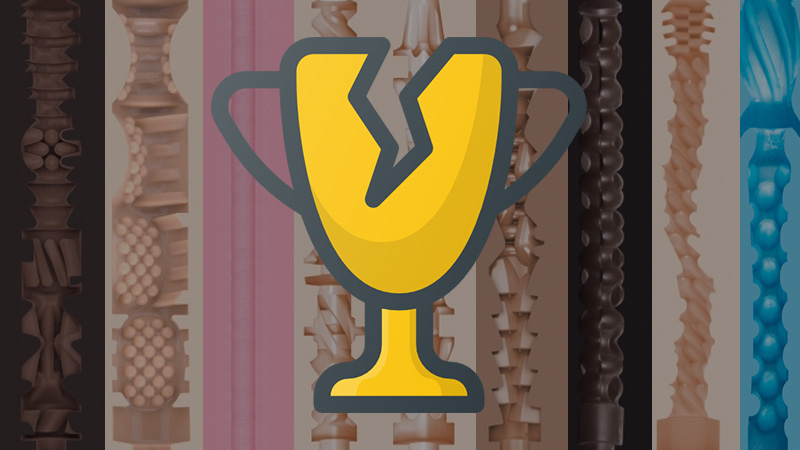 When I first created this site many years ago, I never expected it to become so popular and loved like it is today. At the time, my coding experience was not terrible but also not great. As any good programmer does, you are constantly learning, constantly adapting and changing as you expand your knowledge and gain experience messing around with code.
The FleshAssist Top-Rated Fleshlights list has been flawed for quite a while, because the code that calculated it was really primitive and only did very basic calculations. It's time that changes.
Better Rankings!
Continuing the recent release of FleshAssist V3, I've spent the last few weeks completely re-writing the code for the ranking calculations.
FleshAssist Rankings (and score calculations) are now much more complex, and are based on the Wilson score interval (Wikipedia Article).
Where x-bar is ((the average number of stars) - 1) / 4, and the final score is 1 + 4 * (the result of the formula). Credit: goproblems.com
Alongside this base-change, I've also added many variable weights depending on things such as a products release date, user rating averaging (for adding weight to high confidence users), as well as adding a much higher focus on the Overall Satisfaction category for the top-rated list rather than rating averages.
For transparency, I would like to also state that discontinued sleeves will have a lower weighting than non-discontinued sleeves when it comes to the top 10 rated list only (does not affect other lists!). I do often get emails from users telling me 'Sleeve X is on the top 10 but I can't find it anywhere???'. While the weighing does not completely prevent discontinued sleeves from getting in to the top-rated list, it does make the baseline harder to reach.
And one more note: The algorithm naturally favours sleeves that have more ratings than those with only a couple. This is how Confidence intervals are intended. That being said, newer sleeves are not stopped from getting on the top-list, it just means that a <1 month old sleeve isn't likely to get on the top-list any more with only 7 ratings for example. This is something many of you have complained about in the past.
Another additional feature I added, is that you can now enable to see all ratings/scores in a 0-10 format instead of 5 stars by default. You can do this by going into your settings and selecting which format you prefer. As many users requested this and said scores out of 10 look better!
A revamped Top-List page!
It comes as no surprise that the Top-Rated Textures page is in fact the most viewed and clicked page on FleshAssist. For this reason, alongside the ranking update I've revamped the Top Textures page entirely.
The new page lists the top 10 sleeves, showing the star, orifices, rating and review counts. Underneath that, you'll now find 9 more lists:
Highest Rated (Satisfaction)
Best All-Round Fleshlights
Most Intense Fleshlights
Only Top Fleshjacks
Most Realistic Fleshlights
Tightest Fleshlights
Top Non-FLG/FJB Sleeves
Smoothest Fleshlights
Best Fleshlights For Orgasm
ULTRA RESOLUTION TEXTURE IMAGES!
It gives me great pleasure to share extremely high quality version images of Fleshlight textures. These were all upscaled using AI and lots of tweaking to achieve the best possible results. Check out some examples of the huge difference between original vs ai-upscaled textures:
Punk/Charmer Original

Punk/Charmer Upscaled

Turbo Core Original

Turbo Core Upscaled

Pilot Original

Pilot Upscaled

Swallow Original

Swallow Upscaled

By default these new upscaled images will be displayed, if you want to revert to the old options, you can go into your settings page and disable the feature.
Please note, it did cost me money, effort and especially time to upscale these images so I've added a very subtle Watermark to all of them to prevent other sites from ripping them. Thanks for understanding.
More to come!
That's it! Check it out and let me know your thoughts. Many more features and plans coming to the site in the upcoming months! If you have a suggestion feel free to submit it either via the contact form or on the Fleshlight Subreddit!
Check out the new top-list over at Top Fleshlights