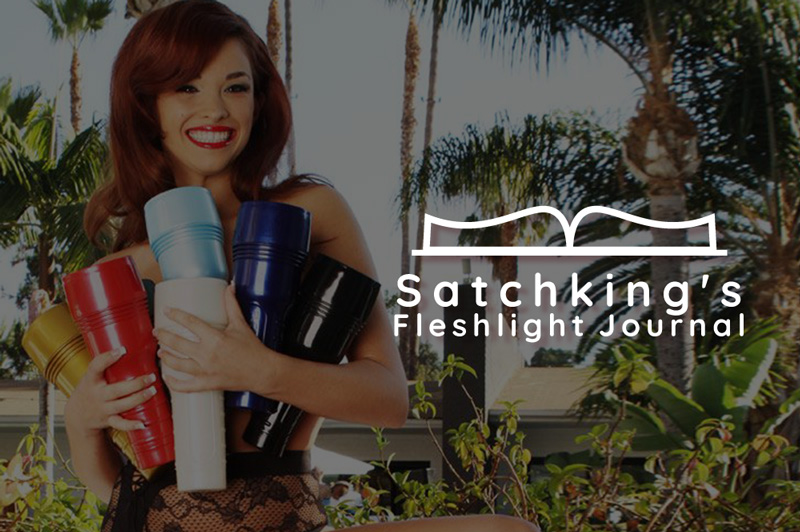 This post is dedicated to blind tests, and will be updated regularly. Blind test: Grab a random fleshlight, go in blind, review it...
2019-04-11: Angela White Blind Test
I felt lots of nice nubs when using the slick free oil lube (stuff you get with Fleshlight). Need to try this lube with the other girls too. Felt lots of nubs and that of course is very nice; overall, great! Felt even better when I turned it sideways and turned it around as I stroked. Need to experiment more with Angela but she could be one of the best.
2019-04-10: Blind test with Tori
I liked her better than I have previously. I always thought she was a milder sleeve, but this session I felt some great things. Moving her around a little not just keeping one position helped.
2019-04-09: Blind test take 2 with Riley
I had a feeling it was Riley, I was right! I am starting to learn her. You can actually sense nubs.. but not at first. White warm Sensuva lube first as usual, and then Fleshlight cooling gel really brings her to life. Has some sucky sounds too which I love to hear. Turn her around all over... feels great!
2019-03-10: Blind test with Riley
Very mild. But gets job done once Sensuva warming lube kicks in nice. No variation or nubs felt.
2019-03-05: Blind test with Stoya
Ok, so this test really blew me away. I had no idea who it was, but I was floored at how good if felt along with all the interesting variations it had to offer as well. My guess was Riley Reid because I have a thing for her. When I discovered it was Stoya I about fell on the floor. But it makes sense, so many guys rave about her. I always thought she was overrated so I never really gave her much of a chance. So I'm very glad I had this blind test because she is one of my favorites for sure!