The eternal dilemma - which Fleshlight do I get? We've all been there, so welcome to the club, and you've made the first step of deciding to purchase a Fleshlight which is great!
The Fleshlight site can be a little overwhelming at first, and when you're horny and interested, you just don't know which one to get. This guide will explain everything you need to know about Fleshlights, how they work, which one is the one for you and what to expect.

1. What is a Fleshlight?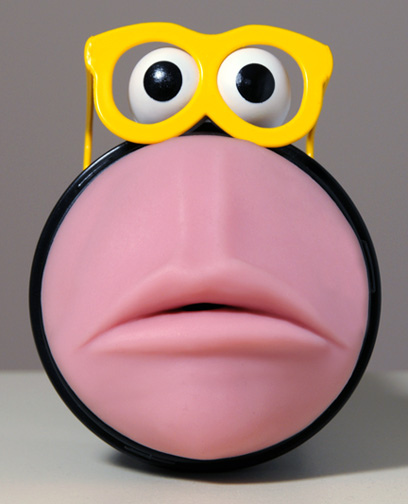 In essence a Fleshlight is a male mastubator, a male sex toy, designed to not only increase the pleasure of masturbation, but stimulate new sensations which you won't find with other products. There have been many models and types of masturbators that take every shape and form, from the traditional to the weird, but the materials used were never quite right or they contained chemicals that are now prohibited for commercial use.
In 1994, inventor Steve Shubin and his wife decided to have kids but due to complications with the pregnancy they were told that they could not physically have sex. Steve was a very sexually active man and after trying all the products on the market at that time, decided that he needed something that felt better, something that felt real. He asked his wife if she would mind him creating a toy for him to satisfy his needs whilst she was pregnant and she said yes, and thus the Fleshlight was born.
So many years later it's clear that Steve did something right. In fact, he created and patented a SuperSkin material which feels like human skin and is phthalate-free which is the unsafe chemical that has recently (2010) been banned from use in Europe for sex toy manufacture. It seems like Steve predicted the future!
Since his first creation, the Fleshlight Original, Steve and the Fleshlight Team has created and released over 100 models, not only that, he has a Fleshlight Girls range which are molded directly from todays top porn stars anatomy's.
The truth is that most men in the world masturbate, it's not a matter of having a woman in your life or not, sometimes we do it simply to let frustrations out or to relax. The Fleshlight enhances that feeling and actually makes you look forward to masturbating again.
2. Your first Fleshlight purchase
Now that you have learnt a bit about what a Fleshlight is, you may be interested in buying one, or more, for yourself. But maybe you're asking...
"I never bought a sex device before, is that weird?"
Well the truth is most guys have not, but that has changed in the last few years, many more men are interested in trying out something different. If you do not own any products, a Fleshlight is definitely a good place to start!
"Is it worth it?"
You'll have to decide that for yourself, but many of us can say it's more than worth it. Check out the huge collection of reviews to get a taste of what people think about Fleshies. The Fleshlight is a quality masturbation device with amazing performance capabilities, so it's pretty hard to argue against at least trying one.
"Will people know what I'm getting when it arrives?"
NO. All Fleshlights are shipped in a sturdy, plain brown cardboard box and the return-address label simply reads "ILF" (with their address). Neither on the box nor on your credit card statement will you see anything suspicious. There are also no unsolicited mailings.
"Is my transaction safe and secure?"
Completely. Fleshlight.com have been operating for the decade and show no sign of stopping now. Customer service and customer satisfaction are core company values. Online credit card ordering is secure. With millions of Fleshlights already sold, what is stopping you?
You may have additional questions but the one that everyone asks is: Does it REALLY feel like a pussy, ass or blowjob? Yes, it's definitely one of the only products that simulates real intercourse very well. If you're a virgin, you'll probably be more confident and have more self-control when that magic moment arrives after having used a Fleshlight.
But please note that not every texture is as real as others, some are more intense while others are great for edging sessions. FleshAssist has implemented a rating system where the community can rate textures they own according to their opinion, this way we are able to tell you which texture is the most real-feeling, which one is the most intense, etc...
3. You've convinced me, which one do I get now?
Well the real question is, what do you want? A pussy feel Vagina, a blow-job sensation Mouth, a nice tight butt? Do you want realism? Do you want a great sensation? Or do you want both?
This is why FleshAssist was made: To help you decide which texture you should get next! You can start out by visiting the FleshAssist Advisor. The Advisor is a tool created for helping you decide which texture to buy next by moving the sliders up or down depending on what you are looking for. Moving the sliders will update the list and calculate the best possible match to your criteria.
Be sure to also check out the Top Textures page, where you can see which Textures are rated the highest in certain categories.